Personal Architect v12 (Download)
In Stock. Ships in 24 Hours
Design or remodel your dream home and landscape
!
If you are looking for an easy to use but powerful 3D software to renovate or design your entire home, Personal Architect is for you! You are excited about the potential, but are concerned about time, budget, and schedule. Experiment with everything from new floor plans through to detailed interior design and decorating. Share your designs with family and friends as images, videos or on Sketchfab.
Personal Architect powers the No 1 selling "HGTV Home and Garden software" series and can deliver on your dreams!
Everything you need to for that interior or exterior project:
CREATE YOUR VIRTUAL HOME EASILY
Use powerful building wizards to create a new kitchen, bathroom, deck or entire home, then share with family, friends and contractors to create the spaces the way you want it.
LEAVE NOTHING TO CHANCE
Get a complete view of what your design will look like: create stunning images using 3D RealView™ technology or immerse yourself with the Virtual Reality capabilities. This state of the art system lets you visualise your designs with real shadows, reflections, seasons and times of day. 
REFINE WITH ENDLESS OPTIONS
Expand your existing catalogue of features by importing 3D models from different formats like SketchUp from its 3D Warehouse, then export to social networks like Sketchfab.
Developed for Australians and New Zealanders
Personal Architect offers the most comprehensive catalogue of Australian and New Zealand standard elements including roofs, walls, doors, windows, ceilings, floors, columns, footings, openings, solar panels, water tanks, plans and much more!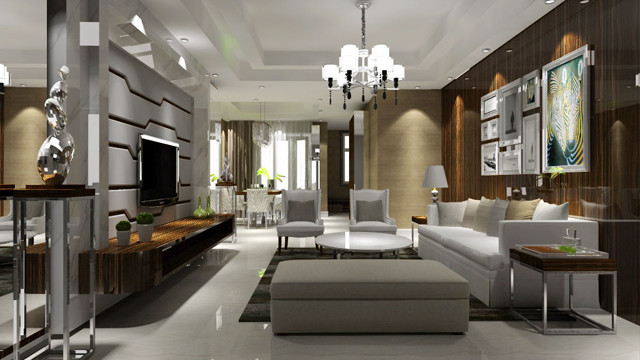 Personal Architect is part of the Envisioneer suite of products.  Envisioneer Version 12 is a unified creative workspace and design platform where everyone uses the same 3D BIM model to design and build from concept to construction. Each of Envisioneer's 4 products works seamlessly with integration partners like Autodesk, SketchUp, Mitek, 2020 and more, and each comes packed with the right amount of functionality to match your project requirements and budget.
Features
WHAT'S NEW!
INTRODUCING VR MODE
Imagine being fully immersed in a space before a single 2x4 arrives on site. With Virtual Reality and Envisioneer technology, that is a possibility. Design a home and be inside it instantly, experiencing a sense of scale like never before. It really is a technology that needs to be experienced, but we've collected a few resources to shed some light.

PIVOT DOORS
Cadsoft Envisioneer offers Pivot Doors as an available door style types. When specifying a pivot door you have all of the customization options available for other doors plus you can specify the distance away from the edge of the frame where the pivot origin is fastened. A great feature to accurately designate your customized designs in Envisioneer.

CUSTOM DOOR LEAF
There are thousands of great door leaf styles available on the market and Envisioneer opens the door for you to use any style you can imagine for both man doors and cabinet doors. By importing a door leaf block you can create any custom style of leaf you require for a project and save it to use in future projects as well. Each part of the door leaf can be mapped to components available with Envisioneer doors to retain the custom features of the door leaf. This is a great feature to enhance customized designs in Envisioneer.
SCHEDULE UPDATES
In an environmentally conscious world we need to ensure that the U factor for doors and windows is an influence in home design. In Envisioneer, you can record the U factor of a door or window in the automatic schedules. This ensures that all of the relevant information is well documented for the final working drawings easily in Envisioneer.

ROOM DIMENSION
The room dimension tool in Envisioneer displays the dimensions of a room by your specified preferred layout and dimension style, giving you the flexibility you need when documenting a presentation plan. Envisioneer provides the flexibility you need for your drawings.

ADD / REMOVE NODE
After inserting a surface, ceiling, floor or deck in Envisioneer you can continue to reshape the structure by adding and removing node points, like a hinge point, to the outline. This allows you to pull the shape into new directions for advanced modeling capabilities. A great way to customize your designs in Envisioneer.

ROOF FRAMING BOARD DESIGNATIONS
Stick framing a roof in Envisioneer is very accurate. Not only is the roof easy to insert but custom options allow you to specify each board used when stick framing. This increases the accuracy of material reports and the information can be retained so it can be used for all future work as well. This is a great way to add accuracy to your material reports in Envisioneer.

ROOF FRAMING POINT
Envisioneer automatically stick frames a roof that has been inserted with boards that you specify. You can manually move the framing start point to accommodate custom framing layouts and ensure the design matches the finish product. This is a great way to add accuracy to your design using Envisioneer.

GABLE EDGE DETAILS
Envisioneer has the flexibility of taking a roof and breaking it into individual surface planes so any custom roof can be accomplished. When you convert a roof to surfaces it can retain the original gable end return specifications and it can use those for the basis of any further modifications that you want to make in the roof edge editor. This is a great way to quickly customize your design in Envisioneer.

VIEW FILTERS
Creating a home design incorporates many pieces but you don't necessarily want every element in your model showing at once for clarity. In Envisioneer, the View Filter allows elements visibility to be turned on and off to add clarity to different views. Now you can save your choices in a template so you can quickly restore the view you wanted. This is an efficient way to view framing, electrical or furniture layout views in an Envisioneer model without a lot of extra setup work.

MEMBERS
Envisioneer's member and advanced member commands are perfect tools for inserting individual beams and other framing members to a design. When you insert the member you can designate that it is associated with either the roof, ceiling, floor or deck to ensure that it can be viewed with the other appropriate framing components. This will add clarity to your Envisioneer design work.

MARKS
Once you have completed your home design in Envisioneer, you can then prepare it for working drawings by applying marks to the various items. Marks can be applied to doors, windows, openings, members, cabinets and any other element type. The marks can help to document the required work and ensure your Envisioneer working drawings are detailed.

TEXTURES
When creating a home design project in Envisioneer you may change the size of furniture and cabinetry as the design progresses. These elements may have custom fabric or finishes applied to them. Envisioneer has automatic texture remapping to ensure that the texture applied to the object adjusts correctly as you stretch and shrink an object. This is a great time saver in your Envisioneer design work.

SPACER CABINET
Envisioneer incorporates a spacer cabinet as a choice when inserting a cabinet so it can accurately reflect what you will need to order. The filler piece can be labeled with the correct sku and ordering information. This is a great design tool in Envisioneer.

COUNTERTOP
Envisioneer has flexibility when designing the countertop for a cabinet. It can be automatically inserted with individual cabinets or it can be inserted separately as a seamless piece. By picking points to designate the back edge of the countertop you effortlessly insert it. You can customize the edges and backsplash for a detailed design and even curve out the individual sides. A great way to customize your designs in Envisioneer.

CABINET EDGES
Envisioneer offers flexibility when displaying cabinets in plan views. If you prefer to have the edges of the cabinets displayed or turned off, you can make that choice for your drawings. Envisioneer's flexibility is great for your documentation work.

ERP UPLOADING
Envisioneer's ability to import and export to many different applications makes it a true BIM platform. Uploading Envisioneer drawings and material information to an ERP (Enterprise Resource Planning) system is one of the options available to further the integration capabilities. Envisioneer's integration to ERP is a great time saver for those using Enterprise Resource Planning tools in their business.

TEXT BACKGROUNDS
When inserting text onto a hatched or rendered view in Envisioneer's drawing sheets, you can now specify a colored background. This makes the text stand out and not blend in with the background. Envisioneer's advanced text tools makes working drawings more professional.

IMPORTING BLOCKS
Envisioneer imports a variety of file formats to ensure that you can integrate with all of the latest technology. When you bring in a block to the Envisioneer worksheet environment it will name the block and properties in the side panel when you select it. This great tool makes working drawings efficient.

SKYBOX
Envisioneer uses Skybox 3D images for backgrounds giving a very realistic representation of the site. Viewing from any vantage point this scene represents accurately and isn't a static display of a single image. This is a great feature to enhance customized designs in Envisioneer.

REALISTIC MODE WITH REAL TIME SHADOWS
When presenting a plan to a client you want it to be as realistic as possible so you can engage them in the proposal. Envisioneer uses real time shadows in the realistic representation mode to ensure everything looks as it would at that time of day. This is a great feature to enhance your presentation designs in Envisioneer.

SCENE SETTING
Each scene in an Envisoneer model can have their own settings. This allows you to customize the appearance of each view by setting the time of day, the type of background used and the sky and sun settings. Envisioneer provides fantastic tools to give a winning first impression.

LIGHTS
Each light fixture in Envisoneer has illumination properties so you can change the brightness and wattage of each light. To easily turn off an individual light in a scene you simply right click on the light and turn the light on or off. This is a great way to enhance your presentations using Envisioneer.

PRESENTATION MODE
It's all about the presentation to engage the clients and win over their business. In Envisoneer's presentation mode the realism of the model is enhanced even more and introduces global illumination and collision controls so as you navigate through a scene it will easily allow you to climb stairs and stay within the building. This level of realism in Envisioneer will set your presentations above the crowd.

INTEGRATION
Envisioneer is dedicated to ensuring that it is a universal platform that easily integrates with other applications. Envisioneer has the latest support for AutoCAD dwg and SketchUp skp formats. Importing and exporting is a seamless process.

4K MONITORS
As hardware technology moves forward you can be assured that Envisioneer will be right there. Envisioneer supports 4K monitor technology to enhance your onscreen visuals.

SMOOTH SHADING
Rendered views are much more realistic and natural in appearance because Envisioneer smooths the edges of complex geometry. Couches, chairs, pillows, and even columns appear curved rather than "faceted".
Requirements
MICROSOFT WINDOWS
Windows 10 / 8 / 7 / Vista
64 bit operating system (32 bit also available)
2.0 GHz or faster processor
6 GB RAM (4 GB minimum)
10 GB available hard disk space minimum
DVD-ROM drive or internet connection for install
1024x768 display
2 GB dedicated video card (1 GB minimum)**
Windows-compatible mouse
Internet connection for online features
Internet browser to view online help***
Note: Your user account should be set to Computer Administrator (not Limited) to install the program.
*System Configuration: May require minor adjustments to the configuration of your operating system and /or updates to the hardware component drivers.
**Additional system and video memory will improve speed and 3D RealView™ rendering capabilities.
***User is responsible for all Internet access fees and phone charges.
Additional VR Requirements
If you are using Envisioneer in conjunction with VR, you will have the additional hardware requirements below based on the system that you use.
HTC Vive
Graphics Card: GeForce GTX 970 or AMD Radeon R9 290 or better
CPU: Intel Core i5 4590 or AMD FX 8350 or greater
RAM: 4GB or more
Video port: HDMI 1.4, DisplayPort 1.2, or better
USB port: 1 USB 2.0 or faster port
Windows 7 SP1 or newer
See HTC Vive website documentation for performance tests and updates as available.
Oculus Rift
Graphics Card: GeForce GTX 970 or AMD Radeon R9 290 or better
CPU: Intel Core i5 4590 or greater
RAM: 8GB or more
Video port: HDMI 1.3
USB port: 2 USB 3.0 ports
Windows 7 SP1 or newer
See Oculus website documentation for performance tests and updates as available.
Our Shipping Service & Software Downloads 
TurboCAD software downloads take between 3 - 24 hours to process, once we receive the serials from IMSI, we will email you your serial no.s and links to download the software. 
We offer $18 flat rate shipping anywhere in Australia with Startrack. Your order in insured against theft or damage, A signature will be required on delivery and If you are not available to take delivery Startrack will "card it" you can then collect from your local post office, or call Startrack to arrange re-delivery at a convenient time.
ETA is 2-3 business days for NSW, VIC, QLD & ACT.

ETA is 3-4

business days for WA, SA, NT, TAS.
We also offer Express Shipping on selected products, which will ensure your order arrives the next business day. For next business day service orders must be place before 1 PM AEST. You can see if Express Shipping is available for a particular product on the product page.     
We will process your order within 24 hours of receiving it and ensure your order arrives at your door as fast as possible.
Please note we do not ship to PO Boxes or Parcel Lockers 
Pick up
Products may also be collected from our warehouse in Smeaton Grange (NSW). You can see if Pick-up is available for a particular product on the product page. When at the checkout please select "Pick up" as the delivery option, also ensure your best contact number is entered as we will call you when your order is ready for collection.
How we operate:
Once you place an order with us , we will send you an Email Order Confirmation and Tax Invoice within 30 minutes.
We will process your order within 24 hours.
We will send a shipping confirmation Email with your order's tracking number and a link to where it can be tracked once it has been dispatched.
Startrack will deliver to the specified address and will require a signature for the order.
If for any reason your order cannot be signed for, a card will be left with details allowing you to arrange another delivery time or pickup at your convenience.
Your order is insured against loss or damage during delivery.
Returns Policy
Digital 3D will offer you an exchange or refund and arrange free return shipping if:
Goods are damaged or faulty through no fault of your own.
Goods are supplied incorrectly. 
Goods vary from their description on the website.
To obtain an exchange or refund please email orders@digital3d.com.au. You will receive instructions on how to return an order, and be issued a Return Authority Number that must accompany any return.
If a customer orders the incorrect product through no fault of Digital 3D they may apply for a refund on the following terms:
The Item is returned in perfect condition with all related packaging intact.
The Customer accepts they will be charged a 25% restocking fee.
Authorised Reseller that specialises in CAD Technology.
Free returns.
Express Shipping available.
We are Australian owned and operated.
Great prices.
Fast delivery anywhere in Australia.
Knowledgeable and friendly Customer & Tech support. 
Secure Store with SSL Encryption.
We accept Paypal, Visa, Amex and Mastercard.